27 Jun
i've been thinking about a lot of things lately regarding my work… mostly about the socially conscious aspects. i love the design aspects of what i make, and the whole process of creating something new, but i think at the heart of it all is...
03 May
Two weeks ago one of my favorite girls of all time visited us in Brussels. She had the luxury of staying for two weeks, which we spent traveling to Berlin, drinking beer, going to art shows, hanging out in the sun, discovering cool spots in...
05 Apr
In preparation for our show tomorrow in Rome… new work!...
05 Apr
The newest member of my sewing team: The Phoenix Universa Got this baby off of tweedehands.be, kind of like a Flemish craigslist, for €100, quite a steal as the cheapest I've seen used industrial sewing machines for here is €500. I have none other than Robyn Boyle...
26 Mar
Our group show in Rome next weekend! I've been sewing my butt off and creating new designs, bags, and wallets. I'm excited to present them in Roma!...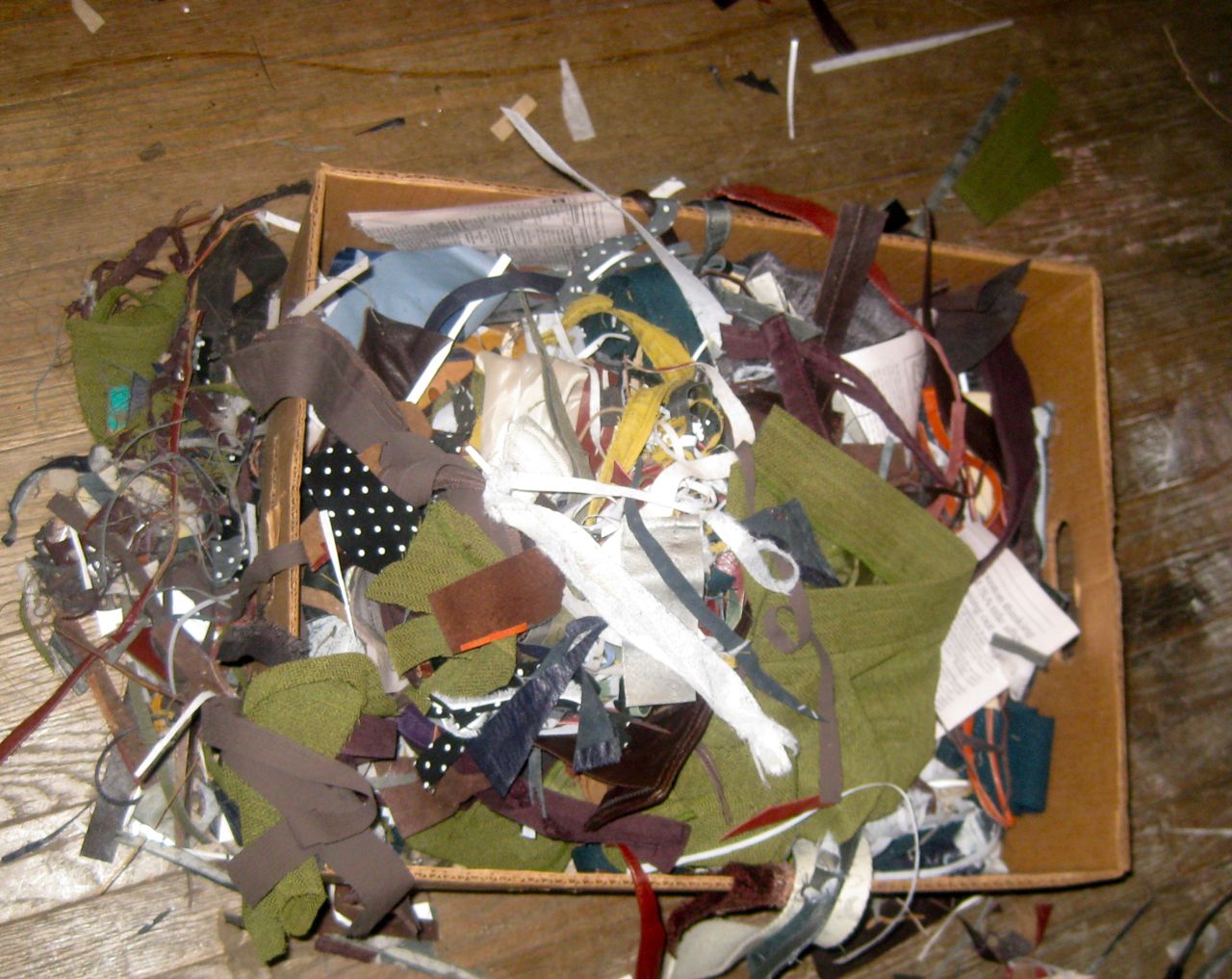 13 Mar
This is what the trash box in my studio looks like every week. I try and keep most of the scraps for pillow filling or other small projects, but sometimes it makes me feel crazy, so i reluctantly throw them away....
13 Mar
This is a collection of belts. I use the hardware off them for most of my bags. I also reuse the belt part for straps. This is a small collection of interior fabrics. They all used to be clothes - skirts, dresses, shirts, pants, etc. -...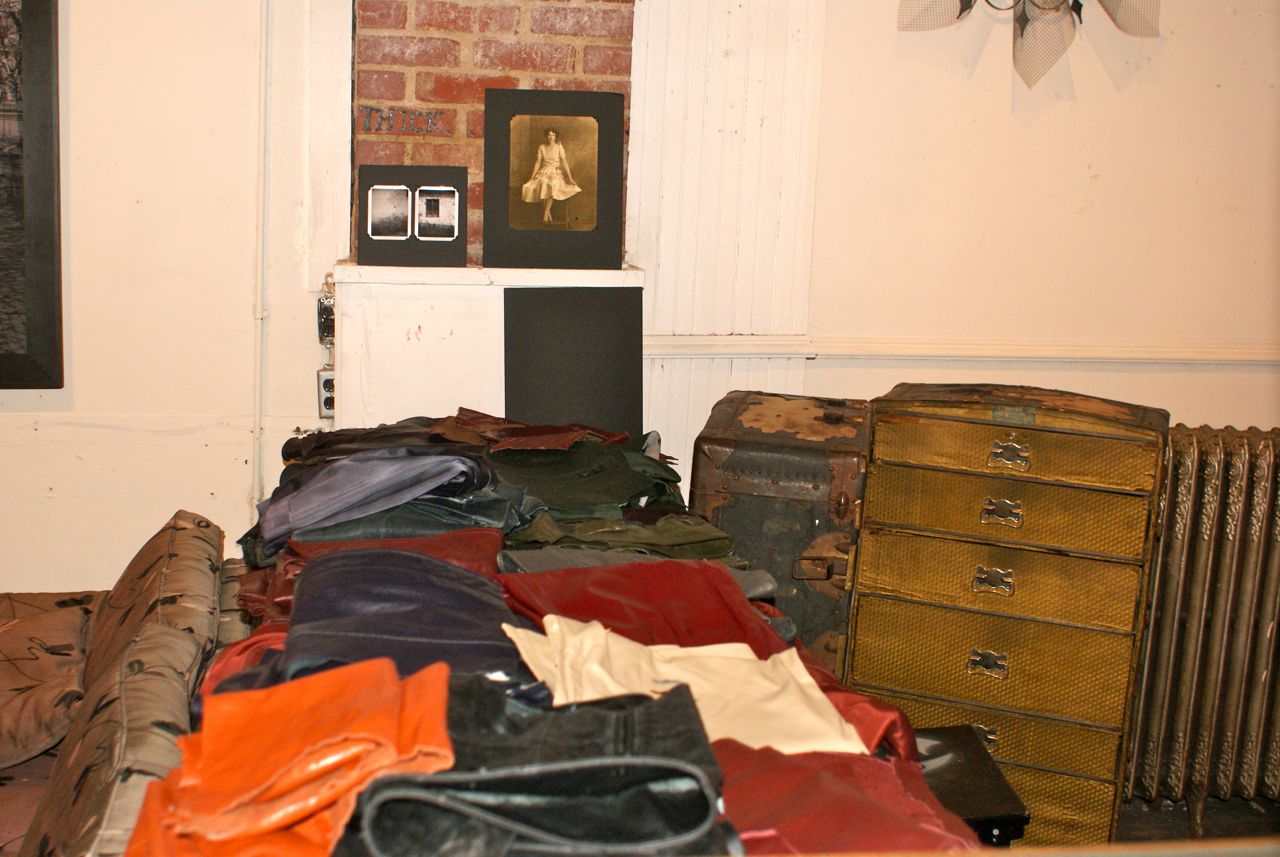 13 Mar
This is my leather stash. I mostly use repurposed leather coats to make my bags. I find the ones that are in the best state with minor issues that prevent people from wearing them. For instance, if the leather is in a good state, but...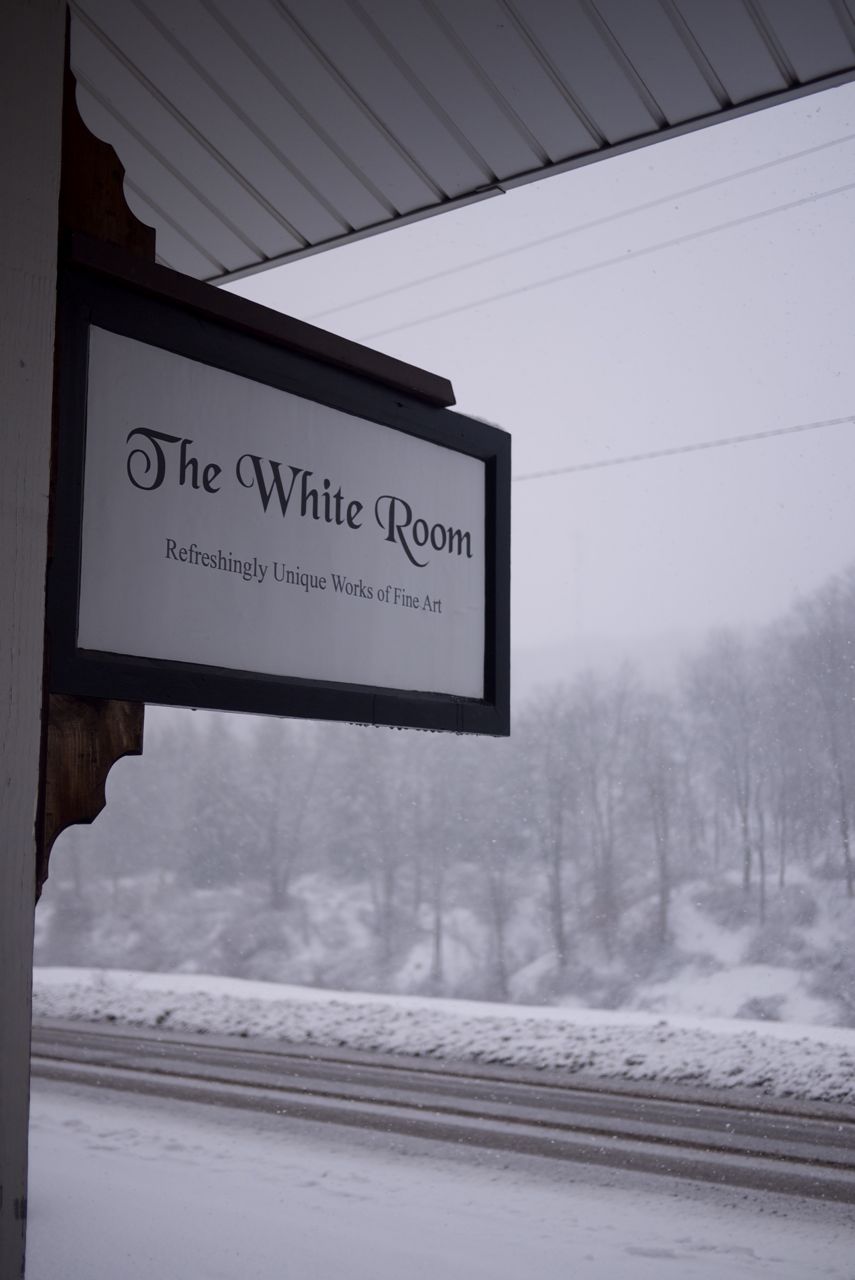 13 Mar
This is the White Room. It's also white outside. It's a coincidence....