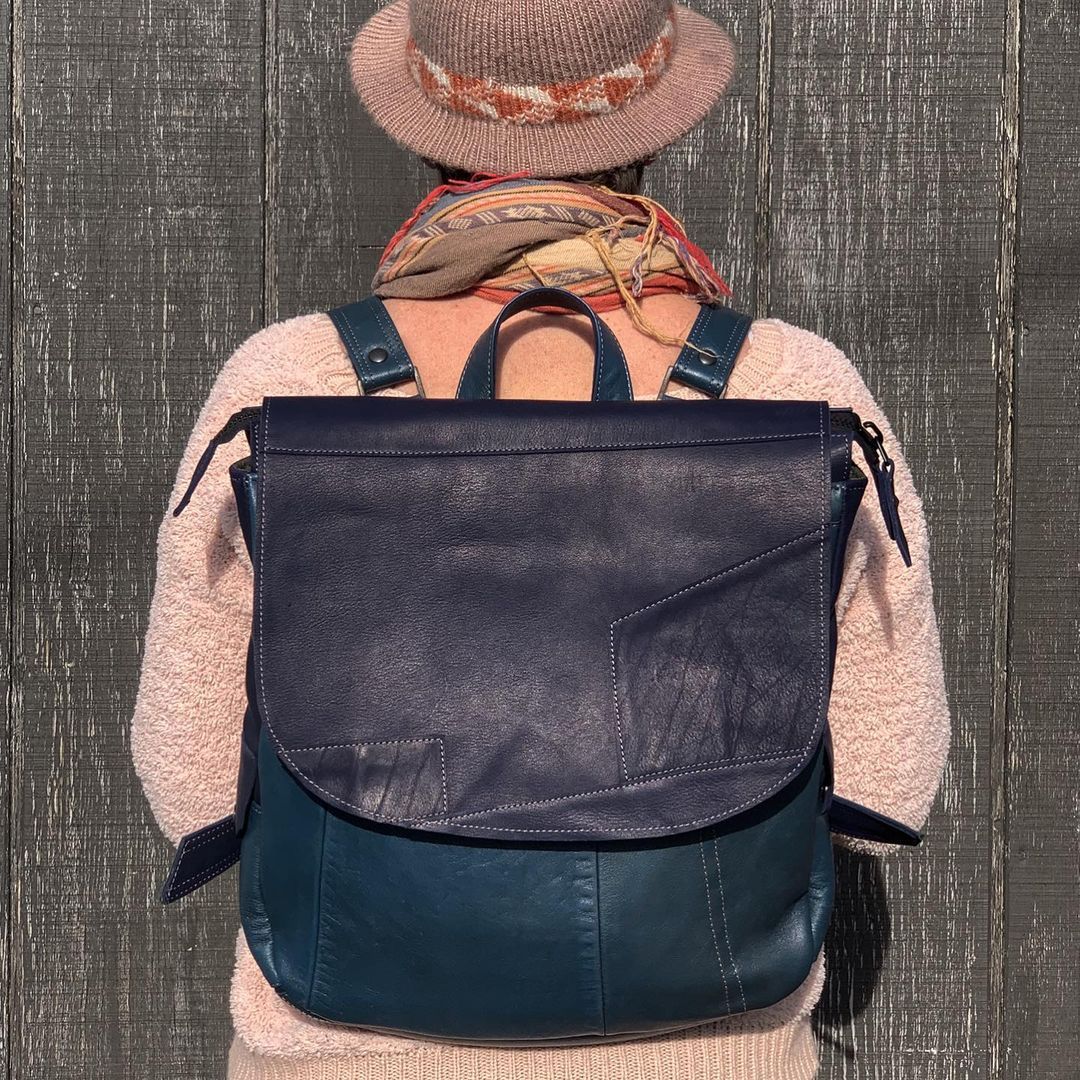 02 Dec
Hey y'all. It's cold and snowy up here on the mountain, and I feel so grateful to be in my cozy studio sharing photos of my recent batch of backpacks! These backpacks are my fav. I've been using mine for 5 years solid and I couldn't be happier with how it's held up. I'm happy to say that 3 out of 4 of these bags have already found homes, but here is the super special one still available!
The blue tones in these leathers are stunning. The main exterior is upcycled from a truly vintage (1960s) leather trench coat from Brussels. I've never seen a blue leather jacket akin to this before. The other blue leather is the softest leather you can imagine. Inherited by my late mentor who snatched this up at a high-end Parisian trade market, I feel very lucky to have this in my leather collection! And you will feel very lucky to be carrying it on your back 🙂
Thanks to @cara_danae for modeling this bag beautifully. She is a true gem.
For sale on my website with link in bio!
#sustainablefashion
#ooakaccessories
#handmadeleather
#reclaimedleather
#upcycledleather
#supportsmalldesigners
#usamade
#slowfashion
#ethicalfashion
#fashion
#sustainableliving
#preloved
#secondhand
#vintagestyle
#shopsmall
#vintageclothing
#handcrafted
#recycle
#reuse
#consciousfashion
#zerowaste (at Thomas, West Virginia)
https://www.instagram.com/p/CIT2dsAH6JR/?igshid=u2h9uvngvtfh