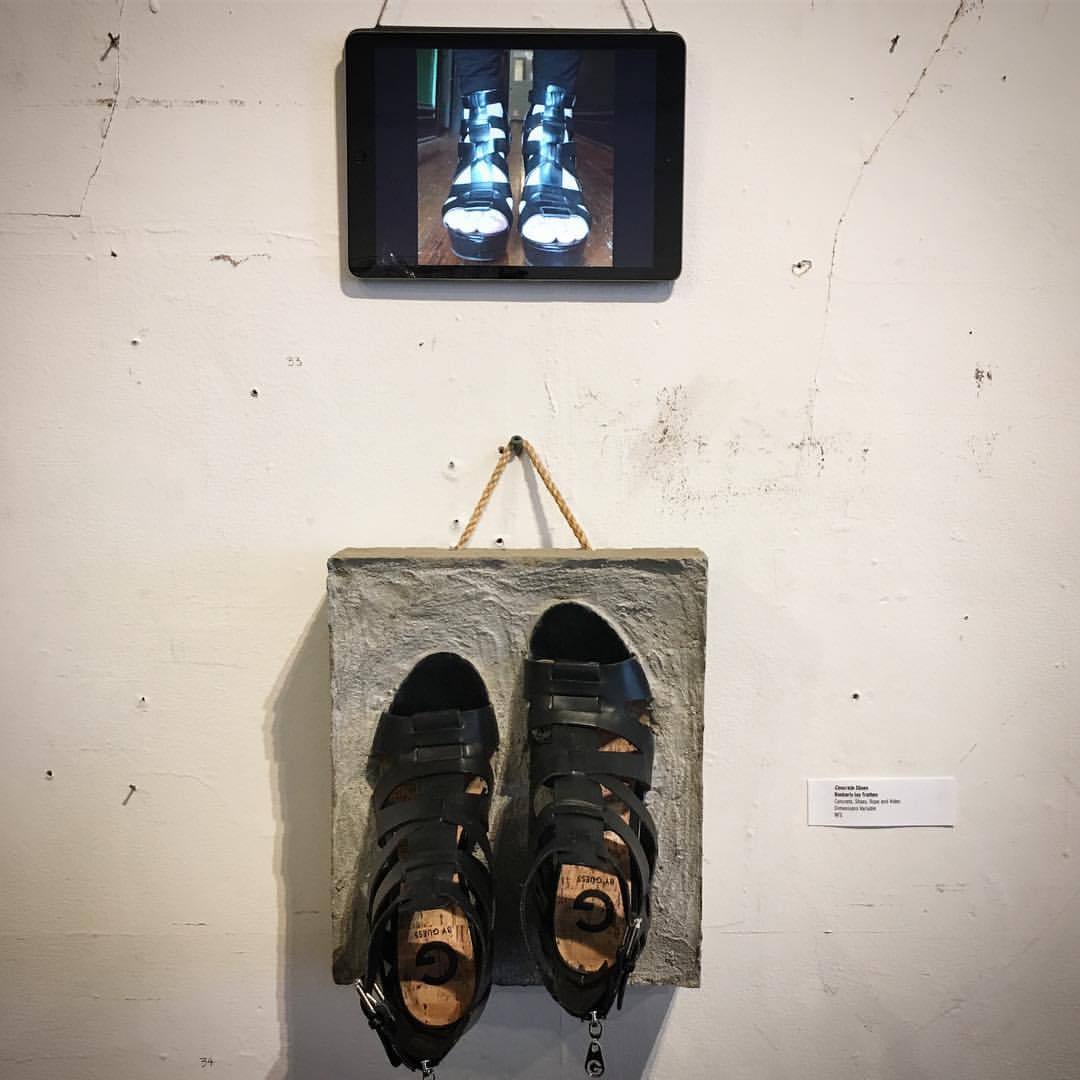 30 Jan
"Cement Shoes" 2019
In the spirit of experimentation and creative expansion, my studio mates and I decided to pick mediums and objects out of a hat to make work for our recent "In Solidarity" show at our studio space in Thomas.
My mediums: concrete, shoes, and string.
There are many questions and thoughts that came up while making this piece, but for sake of this platform I'll refrain from delving too deeply.
A couple quick facts though:
1. yes, those are my shoes that I did once wear
2. Yes, that is my very first time making a video (I'll post the entire 6 minutes on my website shortly), as well as working with concrete. Both are fun.
#studioart #cementshoes #videoinstallation #thomasartwalk #saynotofastfashion #impulseshopping #myfeetarekillingme #notanymore #creativeexperiments
(at The White Room Art Gallery)
https://www.instagram.com/p/BtRXSK5nW07/?utm_source=ig_tumblr_share&igshid=1go24eo3wneus